The Spring Park Love Band
Two houses on Spring Park Avenue in Jamaica Plain were shiny points of the early 1990's Boston Rock scene constellation. Side by side, the "House of Light" which had a rehearsal space in the attic and the "House of Doom" which had one in the basement, were places I visited often. Eric Paull, and Bill Grabek of Clem Snide lived there , and Bernard Georges of Wadi Trip and Throwing Muses lived there for awhile too.
All around Boston there were houses like this, with bands rehearsing in the basements and playing house parties in the living rooms. Morris Acevedo, a Texan guitarist who had come up to Boston to study at Berklee was hanging out in another music house in Cambridge. Pete Ducharme and I worked together at John Damroth's Planet Records in Kenmore Square, along with House of Light tenant Pamela Burke.
The Music Scene
There were good local bands all over the place: the Blake Babies, Morphine, The Either/Orchestra, Uncle Betty, The Lemonheads, Helium, the Dambuilders, The Dirt Merchants, Think Tree... There were also plenty of students, graduates, and drop outs to swill beers and listen to music at clubs like the Rat and the Middle East.
Dream Band
I remember that one of the conditions of living in Boston at that time was the desire to leave it. We talked about it often. Because it was too small maybe? Too conservative? Something about it was a bummer, so we decided to leave. But before going I wanted to celebrate the good that had come from my few years there by putting together my dream band for one single show that would bring all of the energy of the Spring Park scene together. I called it The Spring Park Love Band.
Loud Sweaty
I asked Eric, Bill, Bernard, Morris, and Peter of they wanted to play, I wrote some songs, and got us one show upstairs at The Middle East in the spring of 1994. The idea was that getting this band together in that moment was special, and that when it was over the magic would go with it. The Spring Park Love Band went on at midnight, at one point Sally Testlaff jumped up on stage to dance, Eric Paull left the drums and tried to play the trumpet, and Hannah Henry shot the last few pictures she had left in her camera. The room got very loud and very sweaty.
Souvenir
Echos from the show reverberated all around the Boston scene. The fanzine The Noise wrote a review saying that perhaps Boston was finally ready for this "Cleveland style skronk" and gossiped about the good times had at the show. An A&R guy who said he worked for a major label ( why do I remember Chrysalis/EMI?) called me and asked when the band was playing again. He wanted a tape. I put together a mix tape called SOUVENIR from bits and pieces of rehearsals and the one live show that were recorded on a shoebox cassette recorder in the back of the room. I labeled it with Peter's brilliant A maj. Label imprint. But I never sent it, it was already too late.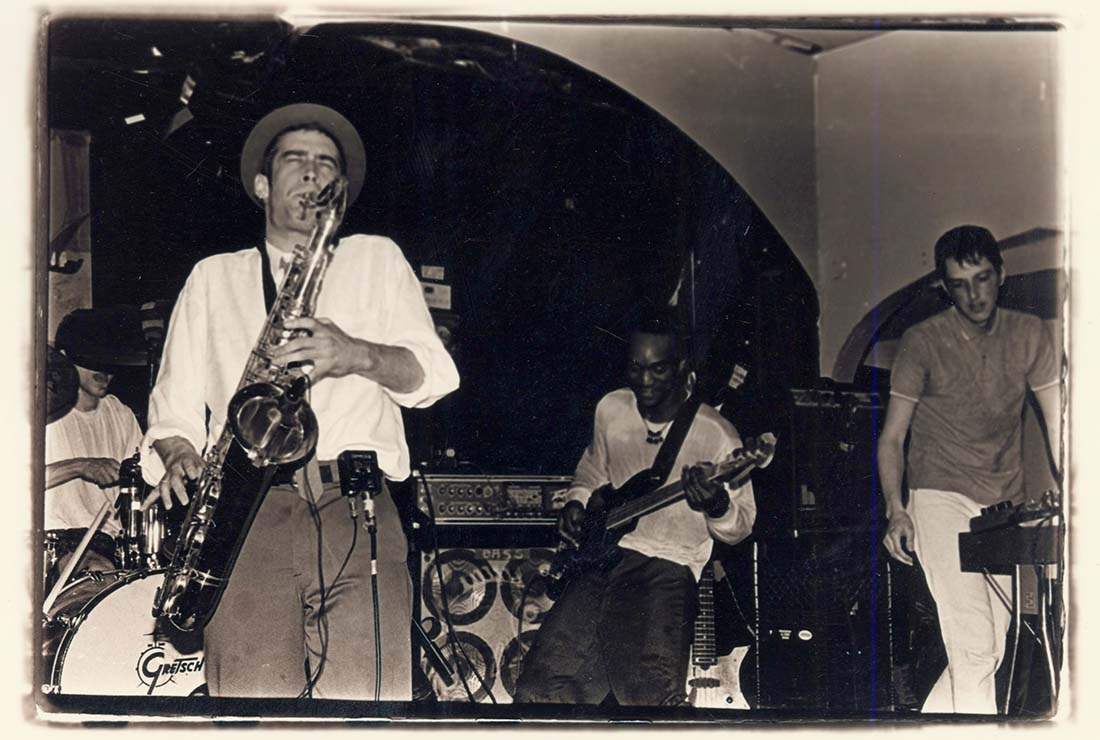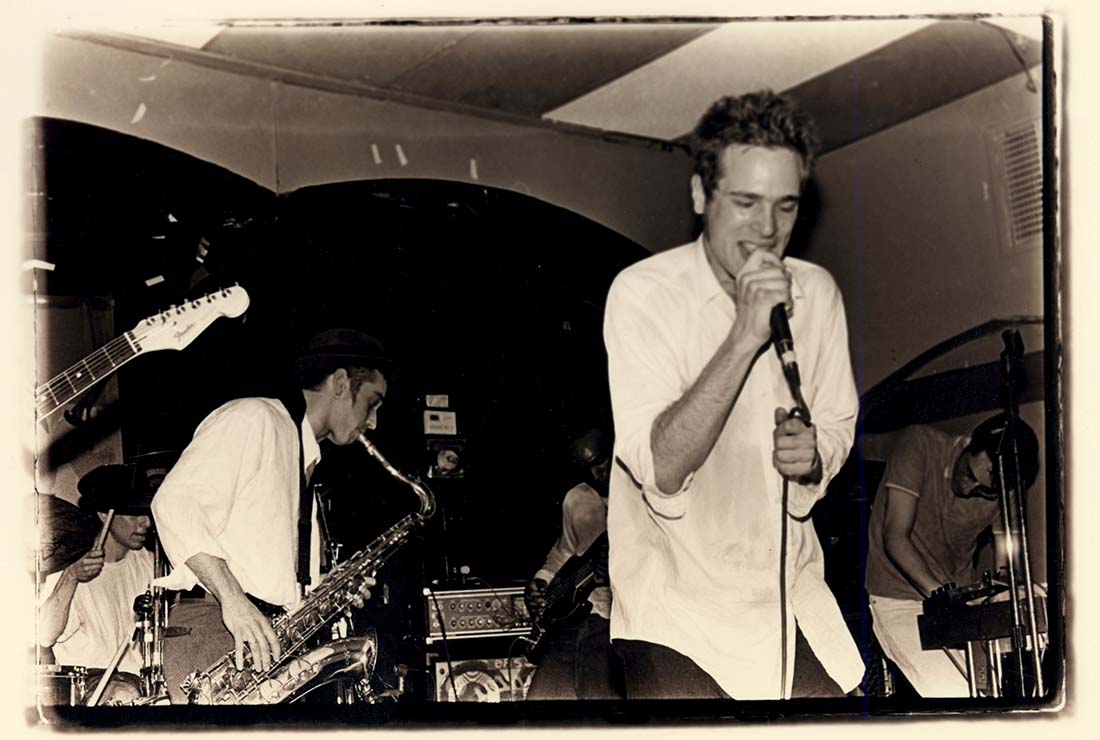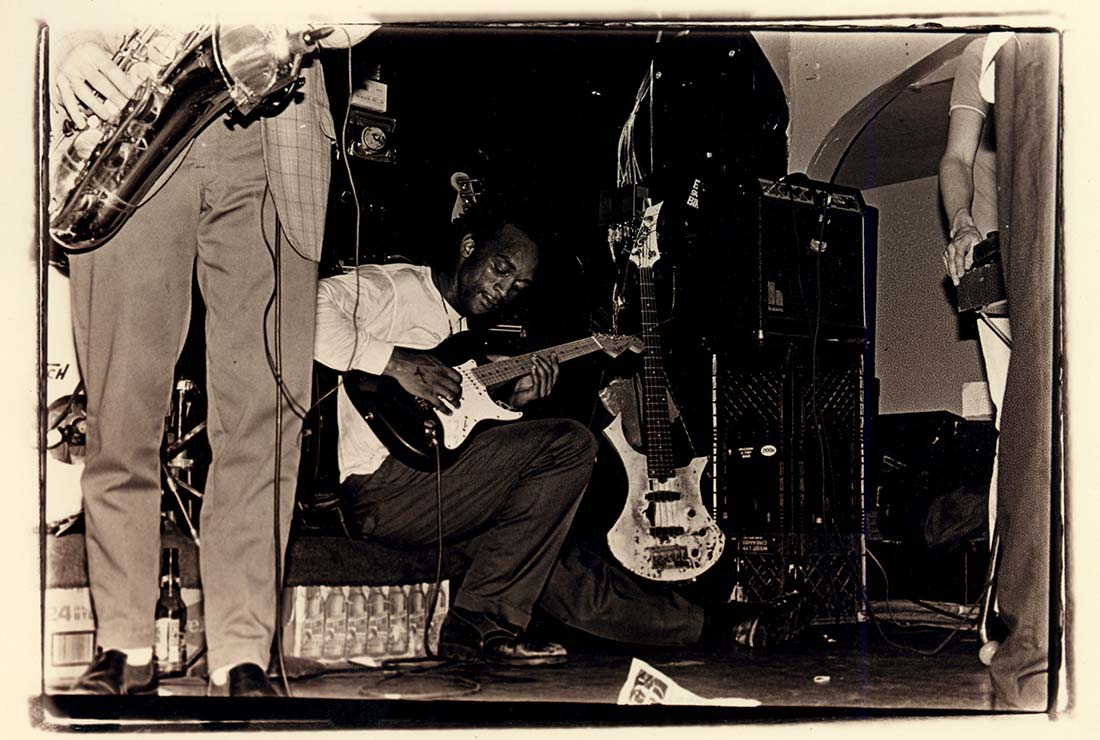 That summer some of us left for New York City, some for Los Angeles and San Francisco, and then we kept bouncing farther apart from there.
All that remains is the one copy of the cassette and a few prints of Hannah Henry's photographs.
Which is just as it should be.
Ladies and Gentlemen, the Spring Park Love Band! — Jason Glasser
Feeling Good
You Drive
I Love You
The Calvary
Colie
Give Me a Kiss
Scent of the Pine
Sad
Erics Agartha
Juanca
Blood Defenders of Nothing
Cowpoke
Mama Youve Been on my Mind
Sally Dances
Dancing With Tears in my Eyes
Sure Thing
Ting
Blue Moon